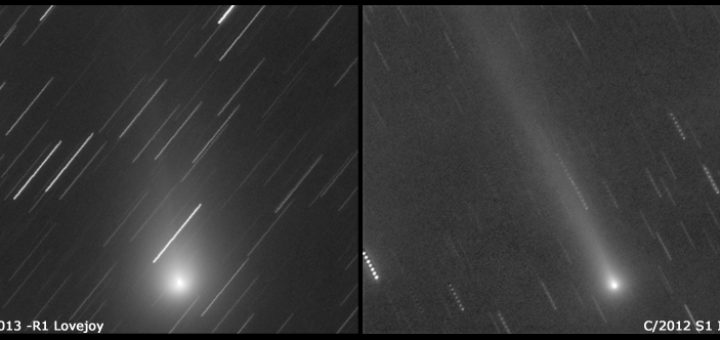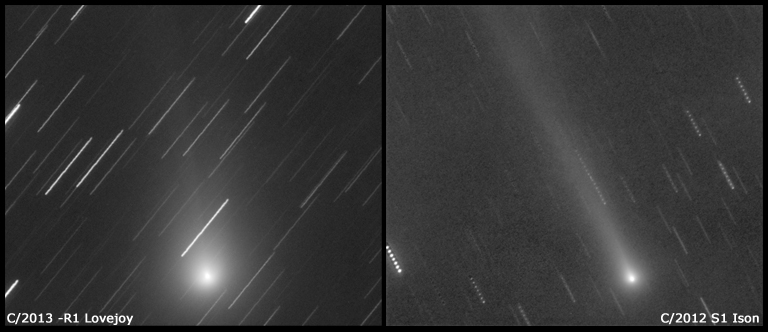 These last months of 2013 offer the unique opportunity to observe a couple of very nice comets: they are comet C/2012 S1 Ison and comet C/2013 R1 Lovejoy. Comet Ison was expected to become extremely spectacular and we are just entering the most exciting time of its apparition; Comet Lovejoy is now the brightest comet out there and is showing so beautifully.
The Virtual Telescope offers you a very special opportunity: observe and image these comets yourself, remotely using from home, via the Internet, our venerable, PlaneWave 17″ robotic telescope and contribute to the project itself, at unprecedented conditions. We offer you 30 minutes of telescope time in service mode on the telescope above, at the very special rate of 20 Euros. This way, you will have 30 minutes to image these comets and will receive the corresponding files for enjoyment and analysis.
This is a one-time offer, it can be subscribed until 31 Dec. 2013 and all the 30 minutes must be used in a single session; time bough via this offer will expire on 31 Jan. 2014. Please check the general conditions of use.
This way, you will contribute in supporting the Virtual Telescope Project bringing the beauty of the Universe to the world.
And remember: comets wait for no one!
Support The Virtual Telescope Project!
Support us! Please, donate and receive unique, LIMITED EDITION set of images of the stunning comet C/2020 F3 Neowise above Rome, of potentially hazardous asteroids, space stations and much more, specifically made for supporters like you!
(you can adjust the amount later)