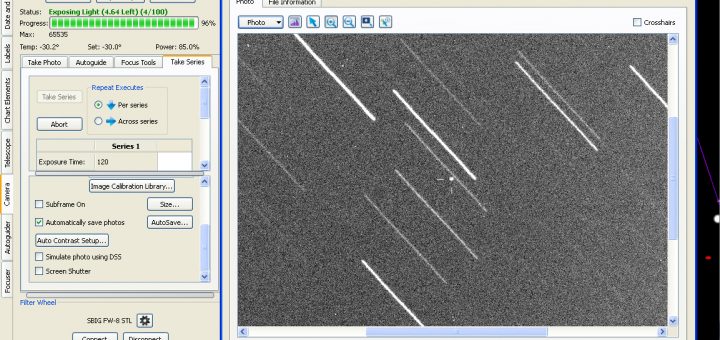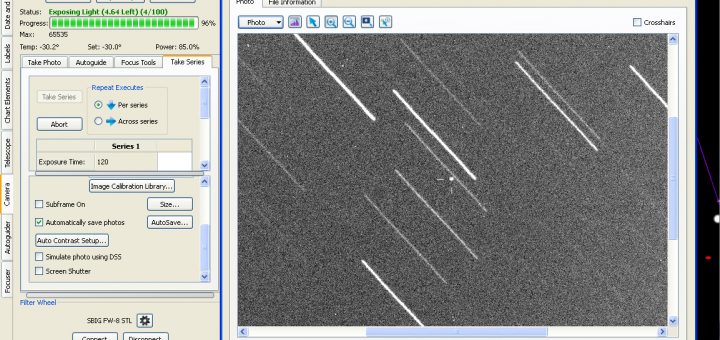 With "Your TeleScope!" the Virtual Telescope Project brings to you real and very powerful telescopes, readily accessible over the Internet.
They are very advanced, but remain incredibly easy to use. You can access any of our telescopes from the comfort of your home, your institution or anywhere, from your own computer, no matter your operative system.
All this with the complete support from our scientific staff, deeply involved in observational astronomy and ready to help any time. Each user will be assisted to get the most from her/his experience. You will be assisted and trained via skype, personally!
While we offer mainly online, public activities for free, we ask for a little fee to those using our robotic telescopes for their own needs. This is, together with donations, the only way we have to get some financial support to keep the whole project running.
So, by using one of our telescopes personally, not only you will be enjoying some of the most advanced astronomical instruments from home, but you will be also supporting our many public, social and humanitarian efforts.
Using our telescopes is really easy; for doing this, you just need:
to get the so called "telescope time" (a minimum of one hour is required) ;
to book your observing session;
Enjoy your session!
Over the years we introduced a few options, based on our long term experience in remote astronomy, professional research and on explicit needs/suggestions by our users. Basically there are two options available (we strongly suggest you option b):
a) – Live – you login in person and take care of the live observing session, slewing the scope and taking images;
b) – Service – the system will perform the observations for you, you will just send us your list of objects and observing details/needs.
NB: the a) option is no longer available. Soon we will offer an alternative method, providing the best efficiency, especially for those not very familiar with imaging techniques 
Option a) is perfect when you want to run the session yourself, with the highest realistic enjoyment of the experience: you will control your telescope and imaging camera as if it is yours. The telescope time will be calculated from your first login, to your last logout, no matter how many images you did.
Option b) is perfect when you are mainly  interested in the images. In this case, there is no dead time and all the time you pay is used for imaging, a perfect choice for research.
Once you have bought your telescope time, you can choose option a) or b) depending from your needs: of course, you can use some of your telescope time with option a) and some with option b): it is up to you!
Are you ready to experiment the amazing remote astronomy experience? The Cosmos is just a few mouse clicks away.
Support The Virtual Telescope Project!
Support us! Please, donate and receive unique, LIMITED EDITION set of images of the stunning comet C/2020 F3 Neowise above Rome, of potentially hazardous asteroids, space stations and much more, specifically made for supporters like you!
(you can adjust the amount later)