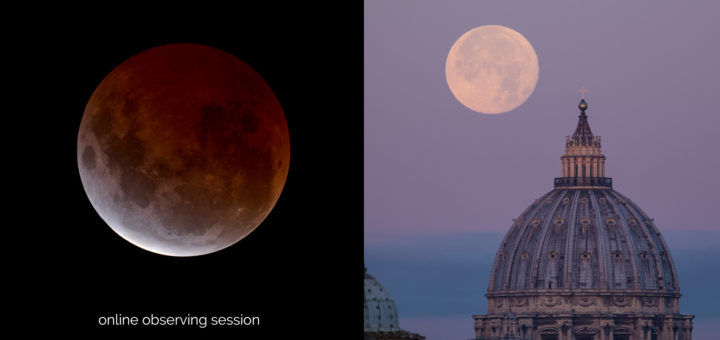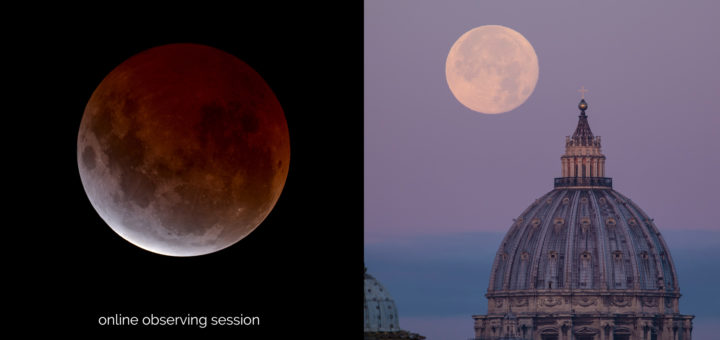 The images below can be used with the Press Release announcing our live feeds covering the 31 Jan. 2018 Super Blue Moon Total Eclipse and the Supermoon rising above Rome. Images are © Gianluca Masi – Virtual Telescope Project, unless otherwise noted.
Click on the images to get the largest resolution

. If you need to contact us, please click here.
Le immagini nel seguito possono essere utilizzate con il comunicato stampa che annuncia le nostre dirette sull'eclissi della "Super Blue Moon" del 31 gennaio 2018. Tutte le immagini sono © Gianluca Masi – Virtual Telescope Project, salvo diversamente specificato. 

Cliccare sulle immagini per ottenerle alla massima risoluzione

. Per contattarci, cliccare qui.
Support The Virtual Telescope Project!
Support us! Please, donate and receive unique, LIMITED EDITION set of images of the stunning comet C/2020 F3 Neowise above Rome, of potentially hazardous asteroids, space stations and much more, specifically made for supporters like you!
(you can adjust the amount later)