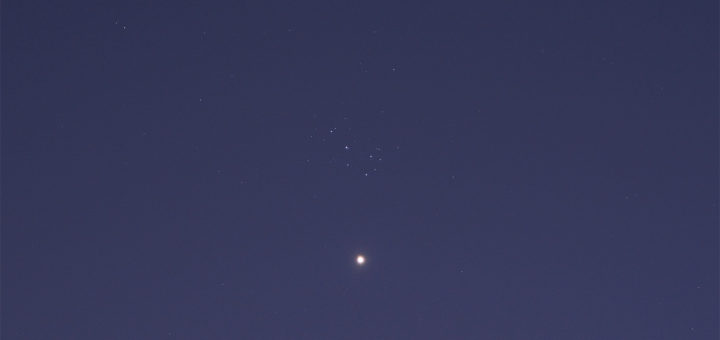 Venus & Pleiades. 1 Apr. 2020.
The images below can be used with the Press Release announcing our live feed covering the 3 Apr. 2020 Venus with Pleiades conjunction. All images are © Gianluca Masi – Virtual Telescope Project.
Click on the images to get the largest resolution

. If you need to contact us, please click here.
Le immagini nel seguito possono essere utilizzate con il comunicato stampa che annuncia la nostra diretta del 3 aprile 2020, relativa all'abbraccio tra Venere e le Pleaidi. Le immagini sono © Gianluca Masi – Virtual Telescope Project.

Cliccare sulle immagini per ottenerle alla massima risoluzione

. Per contattarci, cliccare qui.
Support The Virtual Telescope Project!
Support us! Please, donate and receive unique, LIMITED EDITION set of images of the stunning comet C/2020 F3 Neowise above Rome, of potentially hazardous asteroids, space stations and much more, specifically made for supporters like you!
(you can adjust the amount later)