Comet 168/P Hergenrother: 12 Oct. 2012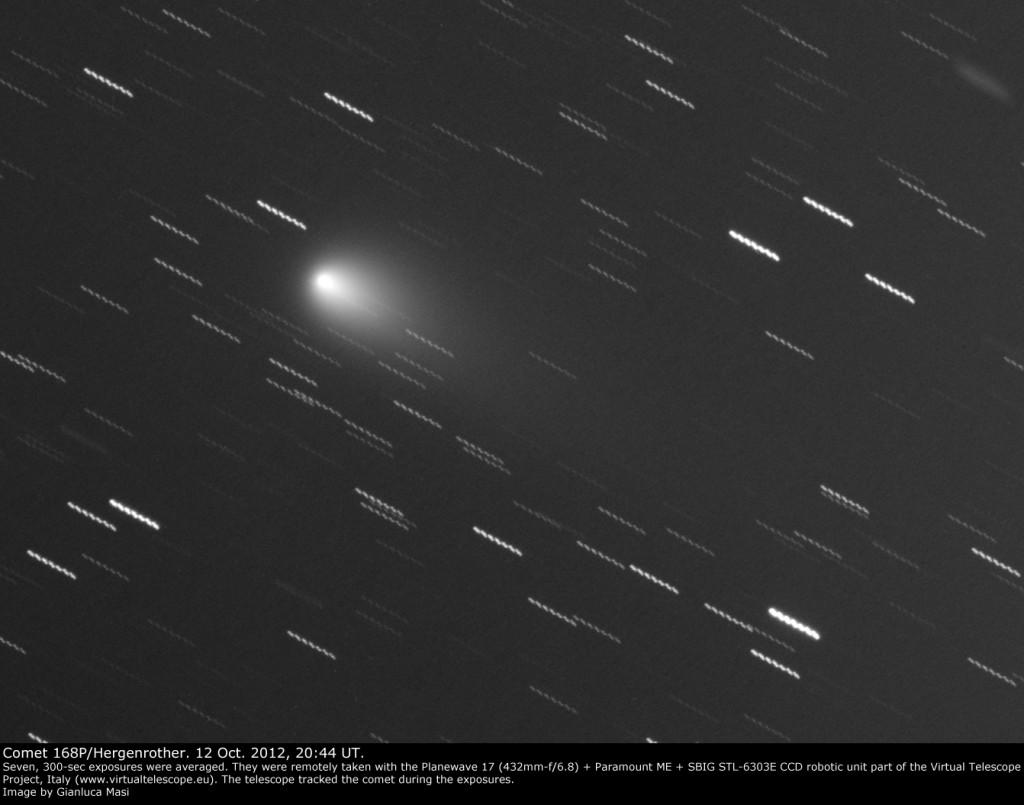 Comet 168P/Hergenrother was discovered in 1998 and recovered in 2005.   During its 2012 apparition, early in Oct. 2012, the comet experimented an outburst, increasing its brightness of about 500 times, becoming quite bright to be seen with small scopes.
This image comes from seven frames, taken with the Planewave 17 unit part of the Virtual Telescope Project. The telescope was asked to track the comet motion, so stars are trailing.
Support The Virtual Telescope Project!
Support us! Please, donate and receive unique, LIMITED EDITION set of images of potentially hazardous asteroid (7482) 1994 PC1, images of the International Space Station above Rome and more, specifically made for supporters like you!
donate now (you can adjust the amount later)