Supernova SN 2013ej in Messier 74: animation and spectrum (1 Aug. 2013)
Above is an animation showing the supernova SN 2013ej in Messier 74 blinking: it compares a recent shot with an archive frame, dating back in 2012. The effect is spectacular: the SN seems to jump out ot the screen!
Below is a good signal-to-noise low-res spectrum, taken last night with the Celestron c14 robotic unit: H-alpha is now very well visible with its sharp emission line.
Support The Virtual Telescope Project!
If everyone reading this right now would donate something, our fundraiser would be done in a few days. Please, donate and receive stunning, LIMITED EDITION panel showing the evolution of comet 46P/Wirtanen over the last weeks and more amazing images, specifically made for supporters like you!
donate now (you can adjust the amount later)
You can also order our 2019 Calendar
, featuring our unique images of the stars above the legendary monuments of Rome!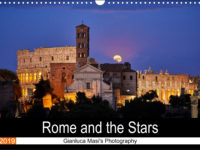 Comments
comments