Supernova SN 2011dh in Messier 51
On 31 may 2011, several observers discovered SN 2011dh in Messier 51, the well-known "Whirlpool" galaxy. It was the third object of this kind found in this galaxy since 1994.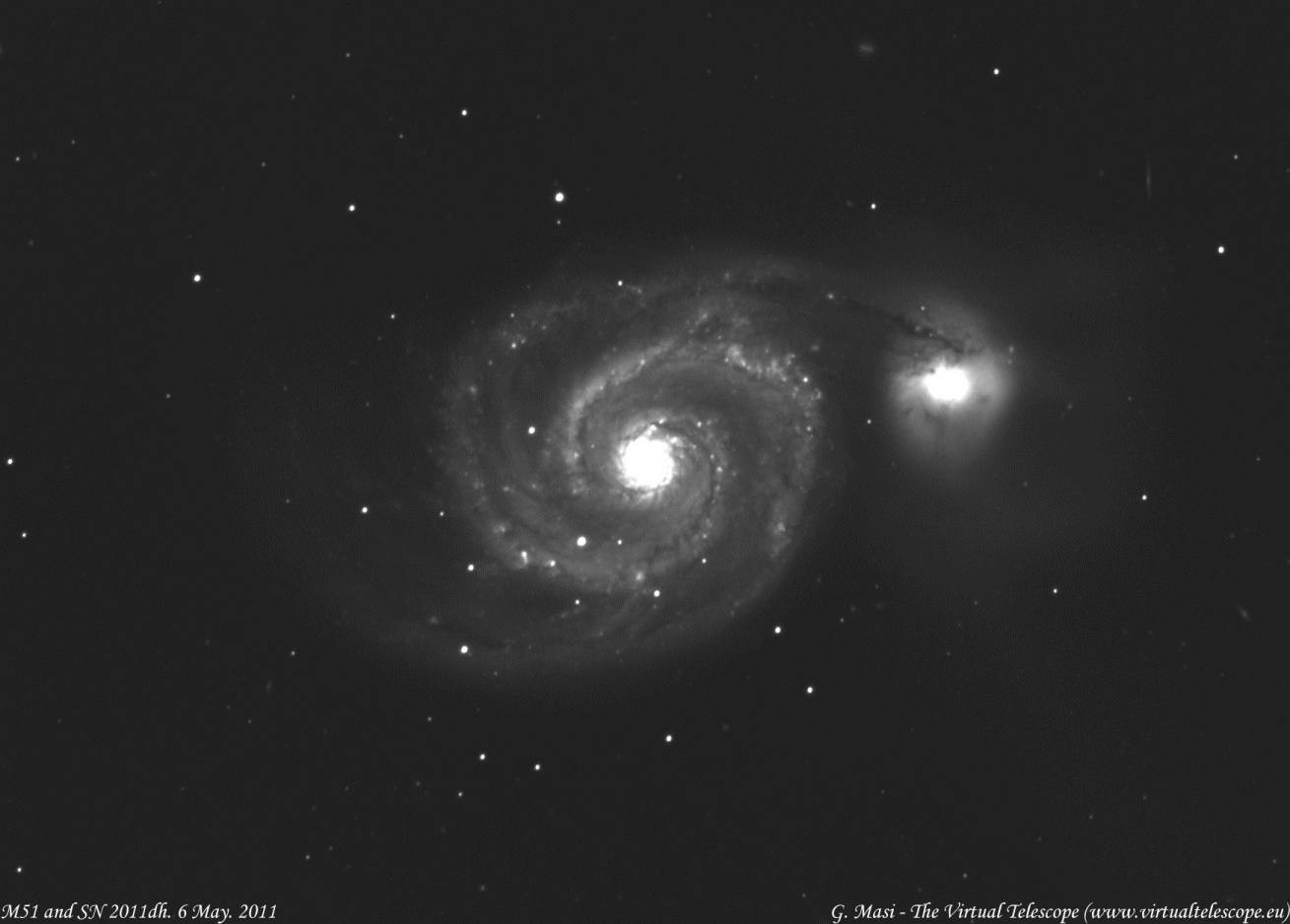 A few days later, the Virtual Telescope Planewave 17 unit imaged the galaxy, finding the supernova quite bright.
Using a previous picture from our archives, we managed to make a very interesting animation, showing the exploding star as a blinking source. It looks almost "artificial", but it is real! Click on the animation to see it at its best.
Below you will find a few more images taken with our Planewave 17 unit, many of them shared live with the world: click on them to get the full resolution version.
Support The Virtual Telescope Project!
Support us! Please, donate and receive unique, LIMITED EDITION set of images of the stunning comet C/2020 F3 Neowise above Rome, of potentially hazardous asteroids, space stations and much more, specifically made for supporters like you!
(you can adjust the amount later)