Supernova SN 2011dh in Messier 51
On 31 may 2011, several observers discovered SN 2011dh in Messier 51, the well-known "Whirlpool" galaxy. It was the third object of this kind found in this galaxy since 1994.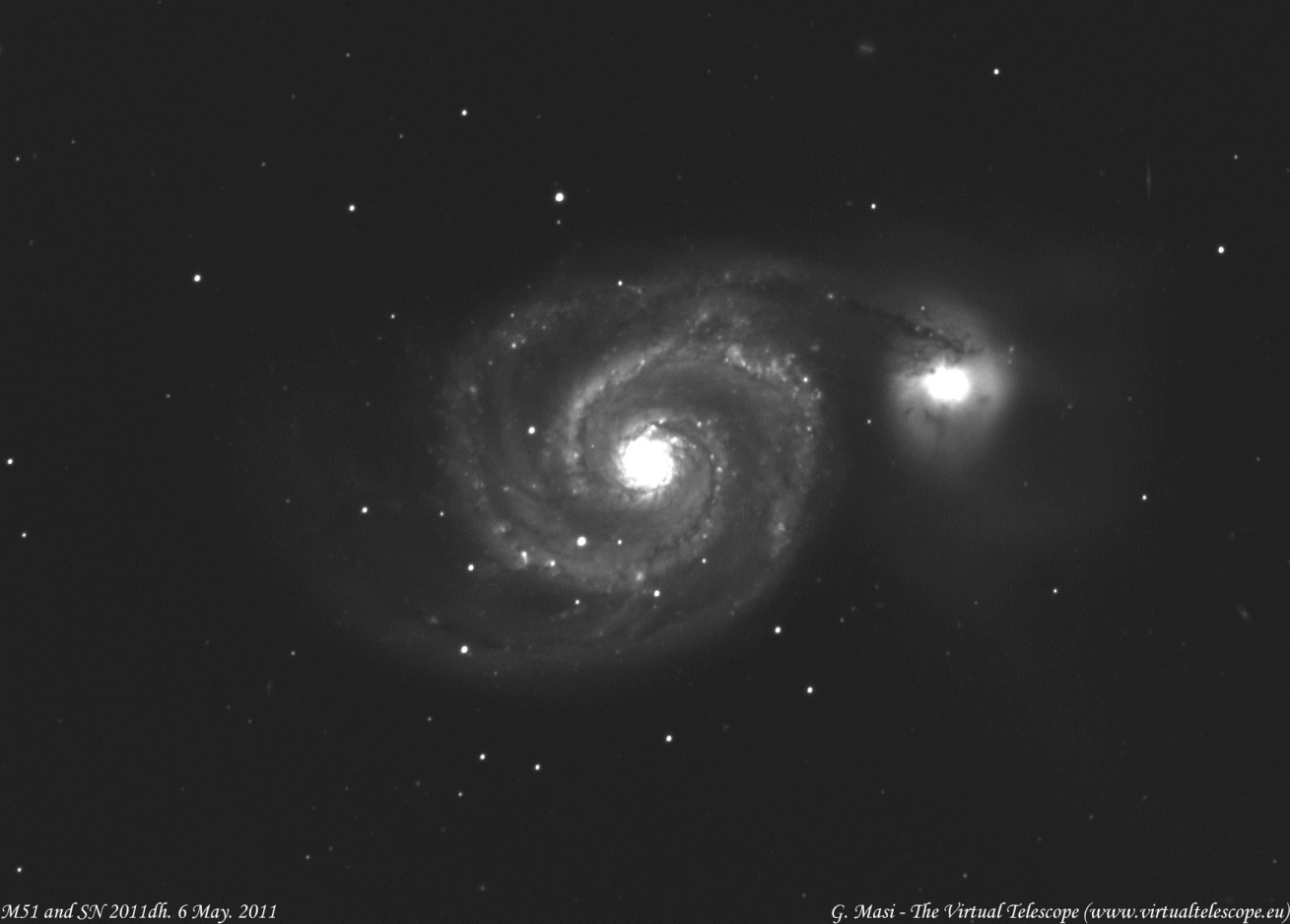 A few days later, the Virtual Telescope Planewave 17 unit imaged the galaxy, finding the supernova quite bright.
Using a previous picture from our archives, we managed to make a very interesting animation, showing the exploding star as a blinking source. It looks almost "artificial", but it is real! Click on the animation to see it at its best.
Below you will find a few more images taken with our Planewave 17 unit, many of them shared live with the world: click on them to get the full resolution version.
Support The Virtual Telescope Project!
If everyone reading this right now would donate something, our fundraiser would be done in a few days. Please, donate and receive unique, LIMITED EDITION set of images of stunning Potentially Hazardous Asteroid 1998 OR2, images of the International Space Station above Rome and more, specifically made for supporters like you!
donate now (you can adjust the amount later)