Record making comet P/2016 BA14 Panstarrs: new images with tail and a stunning video with Messier 106 (24 Mar. 2016)
While it is leaving us after making history with its flyby, at Virtual Telescope we are continuously tracking comet P/2016 BA14 Panstarrs. Unfortunately, there is still a Full Moon and we had to fight against lots of clouds, but we could grab some interesting images, showing a nice tail.
The image above is the average of 14, 120-seconds unfiltered exposure, remotely collected with the  PlaneWave 17″+Paramount ME+SBIG STL-6303E robotic unit part of the Virtual Telescope Project. The telescope tracked the apparent motion of the object during the exposures. The comet is clearly showing a tail. At the imaging time, there was a severe Full Moon, with clouds all around, so not the best possible conditions.
The comet was also moving in a very interesting spot of heaven, "meeting" several interesting galaxies. The video below is quite stunning: comet P/2016 BA14 Panstarrs joins the marvelous spiral galaxy Messier 106, in Canes Venatici. Truly an amazing sight! In this video, North is right, East on the bottom; there are a few hot pixels, too.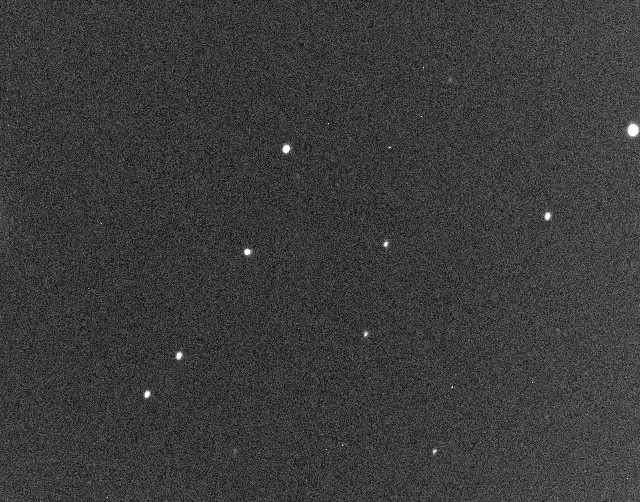 The motion seen there is 240X the real one.
A still image is below, where  a few frames were averaged: the comet is now looking as a dotted trail.
Support The Virtual Telescope Project!
Support us! Please, donate and receive unique, LIMITED EDITION set of images of the stunning comet C/2020 F3 Neowise above Rome, of potentially hazardous asteroids, space stations and much more, specifically made for supporters like you!
(you can adjust the amount later)