International Observe the Moon Night 2017: online observation – 28 Oct. 2017
Next 28 Oct. 2017, the world will celebrate the International Observe the Moon Night 2017. Launched in 2010, it is an opportunity for all of us to look up and discover the Moon, its science and cultural meaning. The Virtual Telescope Project will make possible for you to join it online, live, from the comfort of your home. With the extra bonus of the stunning skyline of Rome.
Press Release (in Italian) here (pdf)
Comunicato Stampa (Italiano) qui (pdf)
Do you want to live a unique experience, no less than a journey of discovery, from the Earth to the Moon? The International Observe the Moon Night 2017 is just perfect for you!
To celebrate this important event, the Virtual Telescope Project will offer  a live, online observing session to show you our wonderful satellite, with the addition of the legendary skyline of Rome.
We will enjoy the Moon hanging above the celebrated monuments of the Eternal City, with the live commentary of astrophysicist Gianluca Masi, founder of the Virtual Telescope Project.
The online, free session is scheduled for 28 Oct. 2017, starting at 17:00 UT.
Click Here
if you do not want to wait.
Support The Virtual Telescope Project!
If everyone reading this right now would donate something, our fundraiser would be done in a few days. Please, donate and receive unique, LIMITED EDITION set of images showing the stunning 19 Feb. 2019 Supermoon above Rome, images of the Tiangong 1 and International Space Station above Rome and more, specifically made for supporters like you!
donate now (you can adjust the amount later)
You can also order our 2019 Calendar
, featuring our unique images of the stars above the legendary monuments of Rome!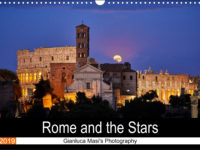 Comments
comments