M 2 – Aqr
Messier 2 is one of the deep sky wonders of Aquarius. It was discovered by Jean-Dominique Maraldi in 1746 and its stars were firstly recognized by William Herschel in 1783.
M 2 is located at about 37.000 light years from us and it is one of the richer, larger and denser globular clusters of the Milky Way.
The image above comes from the average of 6, 300-seconds unfiltered and unguided exposures, remotely taking using the PlaneWave 17″ robotic unit part of the Virtual Telescope.
Support The Virtual Telescope Project!
If everyone reading this right now would donate something, our fundraiser would be done in a few days. Please, donate and receive stunning, LIMITED EDITION panel showing the evolution of comet 46P/Wirtanen over the last weeks and more amazing images, specifically made for supporters like you!
donate now (you can adjust the amount later)
You can also order our 2019 Calendar
, featuring our unique images of the stars above the legendary monuments of Rome!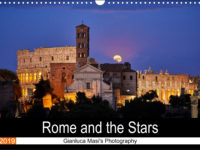 Comments
comments