The Virtual Telescope Project: online presentation (29 Sept. 2012)
After six years of operations, the Virtual Telescope is now a real international "star". More than 1.500.000 individuals from 200 Countries discovered the Cosmos through our robotic telescope system, guided by professional astronomers devoted to research and science communication
Results, discoveries and accomplishments that put the Virtual Telescope at the top on the international stage.
This online event introduces the Virtual Telescopes, its activities and services for those interested in Astronomy.
On the occasion, we will see some of the most beautiful astronomical objects of the season in real-time, with the commentary from our acclaimed scientific staff
The event is scheduled for 29 Sept. 2012, at 21:00 UT; to join, you just need to enter at the given date/time the page www.astrowebtv.org
Back to the "Past Events" page
Support The Virtual Telescope Project!
If everyone reading this right now would donate something, our fundraiser would be done in a few days. Please, donate and receive stunning, LIMITED EDITION panel showing the evolution of comet 46P/Wirtanen over the last weeks and more amazing images, specifically made for supporters like you!
donate now (you can adjust the amount later)
You can also order our 2019 Calendar
, featuring our unique images of the stars above the legendary monuments of Rome!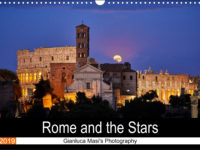 Comments
comments