Supernova SN 2013am in Messier 65: updates (28 Apr. 2013)
The Virtual Telescope visited for the 4th time supernova SN 2013am, recently discovered in the bright galaxy Messier 65. The Moon was very bright and the sky was hazy, but the star was well visible in all the raw images captured by the  17″ robotic unit part of the Virtual Telescope Project.
Its brightness looks unchanged, but the Moon was strong, so new images will be taken as soon as the sky will be darker.
Support The Virtual Telescope Project!
If everyone reading this right now would donate something, our fundraiser would be done in a few days. Please, donate and receive unique, LIMITED EDITION set of images showing the stunning 19 Feb. 2019 Supermoon above Rome, images of the Tiangong 1 and International Space Station above Rome and more, specifically made for supporters like you!
donate now (you can adjust the amount later)
You can also order our 2019 Calendar
, featuring our unique images of the stars above the legendary monuments of Rome!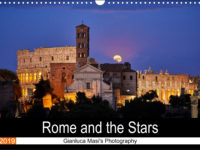 Comments
comments