"209P/Linear: the firework comet?": online event (22 May 2014)
> See comet 209P/Linear LIVE, click here
! <
> See comet 209P/Linear LIVE, click here
! <
Next 24 May 2014, between 06:00 and 08:00 UT, there are chances to enjoy a memorable, exceptional meteor shower. The parent object feeding this possible event is comet 209P/Linear, a small dirty snowball now well known to the world because of this very desirable gift.
Just before this possible meteor shower (and we planned a live coverage to show it to the world), we will have a live observing session of this fascinating comet, thanks to the main robotic unit part of the Virtual Telescope. The Live event is scheduled for 22 May 2014 at 20:00 UT
> See comet 209P/Linear LIVE, click here
! <
Join us on May 22, starting at 20:00 UT Universal Time! You just need to access our online webTV, click here!
Support The Virtual Telescope Project!
If everyone reading this right now would donate something, our fundraiser would be done in a few days. Please, donate and receive stunning, LIMITED EDITION images with the Tiangong 1 and International Space Station above Rome and one of a potentially hazardous asteroid taken by the Virtual Telescope, specifically made for supporters like you!
donate now (you can adjust the amount later)
You can also order our 2019 Calendar
, featuring our unique images of the stars above the legendary monuments of Rome!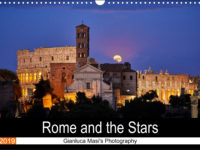 Comments
comments