March 2014, Full Moon: an image
While often neglected by astronomers because of its blinding light, the full Moon is always a wonderful sight.
Above is a two-frames mosaic, coming from two single shots, remotely taken with the PlaneWave 17 robotic unit part of the Virtual Telescope. Because of the very bright Moon, a S iII filter was used to strongly reduce its luminosity.
Support The Virtual Telescope Project!
If everyone reading this right now would donate something, our fundraiser would be done in a few days. Please, donate and receive unique, LIMITED EDITION set of images showing the stunning 19 Feb. 2019 Supermoon above Rome, images of the Tiangong 1 and International Space Station above Rome and more, specifically made for supporters like you!
donate now (you can adjust the amount later)
You can also order our 2019 Calendar
, featuring our unique images of the stars above the legendary monuments of Rome!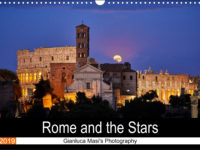 Comments
comments