NGC 7662 – And
NGC 7662 is a wonderful planetary nebula, knows as "Blue Snowball" for its intriguing color. It hosts a dying star, almost with the same mass of our Sun.  It was discovered by W. Herschel on 1784. Its distance is quite uncertain, with a mean value of 3000 light years.
This image was captured with the Celestron C14″, part of the Virtual Telescope Project. It shows a truly amazing detail, thanks to the excellent seeing at the observatorty site. The OTA in installed on a Paramount ME robotic mount, by Software Bisque. The CCD camera is a SBIG ST8-XME. The image scale is of 0.62″/pixel.
Support The Virtual Telescope Project!
If everyone reading this right now would donate something, our fundraiser would be done in a few days. Please, donate and receive stunning, LIMITED EDITION panel showing the evolution of comet 46P/Wirtanen over the last weeks and more amazing images, specifically made for supporters like you!
donate now (you can adjust the amount later)
You can also order our 2019 Calendar
, featuring our unique images of the stars above the legendary monuments of Rome!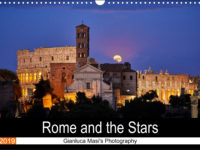 Comments
comments