Near-Earth Asteroid 2013 PJ10 very close encounter!
On 4 Aug. 2013 the Spanish survey "La Sagra" discovered a small asteroid, with an estimated diameter of about 50 meters, now named 2013 PJ10. Earlier that day, it reached a distance from the Earth of about 372.000 km, closer than the Moon.
A few nights later, the PlaneWave 17″ robotic unit captured this asteroid and an image is visible above, while the rock was at about 1.5 millions of km.
Support The Virtual Telescope Project!
If everyone reading this right now would donate something, our fundraiser would be done in a few days. Please, donate and receive stunning, LIMITED EDITION images with the Tiangong 1 and International Space Station above Rome and one of a potentially hazardous asteroid taken by the Virtual Telescope, specifically made for supporters like you!
donate now (you can adjust the amount later)
You can also order our 2019 Calendar
, featuring our unique images of the stars above the legendary monuments of Rome!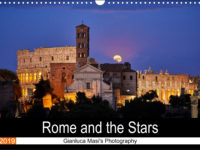 Comments
comments